Professional Translation for WordPress Sites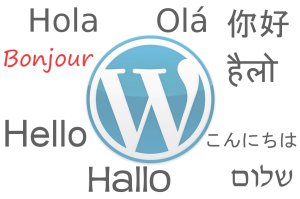 WordPress is the de-facto standard for creating great websites. ICanLocalize can help turn any WordPress site multilingual, quickly easily and on low budgets.
Professional translation


Don't settle for senseless free machine translation - get professional translation you can be proud of.

Fully integrated with WordPress


Our multi-language plugin for WordPress lets you create, manage and translate contents in multiple languages.

Effortless


Our system takes care of all translated contents. It will build translation for new pages and posts and will update them when the original changes.
How it works
Our multilingual WordPress plugin does all the work for you. It will allow your WordPress site to run multilingual and have all translations built by our systems.
Download and install the WPML plugin from the WordPress plugin repository page.
From within the WordPress admin panel, select the languages you want to include in your site.
Enable content translation.
We will assign the right translators for your website and you can start sending documents to translation.
Only once you start sending documents to translation, you'll need to deposit payment for the work. You only pay for actual work that you order.