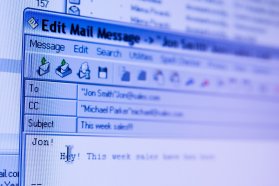 Customer Support Interpretation
Professional translators, working on demand, will let you operate a global business yourself without any language barriers.
How it works
Step 1: Visitors leave you messages using the contact form on your website
From the visitors point of view, nothing has changed. They leave you messages or comments in their language using your 'Contact Us' form. According to the language of the contact form, our system automatically knows what language the message is in.
Step 2: Professional translators translate the messages
If the user contacts you in a different language, it gets translated by a professional translator. Our world wide network of translators guarantees all messages are translated instantly and correctly.
Step 3: You get an email with the translated message and the reply in your language
Within minutes you'll get the translated message. If you reply in your own language, the reply gets translated and then sent to your visitor. You can also reply in the visitors language (canned replies) and have the reply sent directly.
---
Pricing
Cost for translating between any language pair is 7 cents(USD) / word.
We only translate messages that you request to be translated. You can choose to have all messages in foreign languages translated immediately or only specific messages, after you review them.
This customer support system is built on top of our support ticket system, which is available for free!
---
Ready to begin?
Sign up and create your account. You don't need to enter any payment information until there are messages to be translated.