Professional Translation for Drupal Sites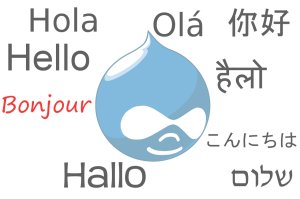 Drupal is a top end web publishing platform, fully featured to deliver multilingual web contents. We can help run multilingual Drupal sites on auto pilot with zero time spent on maintaining translations.
Simple to setup, effortless to run


A one time setup is required to choose which languages to translate between. Then, all new and updated contents are translated automatically.

Supports any sort of Drupal content


We can handle Drupal pages, posts, books, CCK contents and taxonomy.

Integrated with Drupal's i18n


Nothing needs to change in your website. Our module will just fill in and update the contents of the translate tabs.
How it works
Download and install the ICanLocalize Translator Drupal module (for Drupal 6 and above).
Follow our install and setup guide to enable multilingual content delivery on your Drupal site.
Select your translation languages and get started.
Once enabled, our module will allow you to send all new and updated contents for translation. Our system extracts texts from the HTML, keeping all formatting intact and letting translators concentrate on translating only.
Pricing
There's no up-front or subscription payment for using ICanLocalize Translator. You pay only for translation jobs that you send. You can make your first payment when sending documents to translation.
These are the payment options for using ICanLocalize Translator. You can use it with our own professional translators and pay per word or using your own translators and pay just for using the system (without the cost of translation).
| | | | |
| --- | --- | --- | --- |
| | Using our translators | Using your own translators | Non profits |
| Description: | When you translate a Drupal site using our professional translators we take care of everything. We'll assign the best translators for your project. | You can use ICanLocalize Translator to automate the translation process of your Drupal site. You only pay us for using the system, not for the translation. | Non-profits can use ICanLocalize Translator to automate their website translation and use it as a tool for collaborative translation. |
| Cost: | 0.07 USD per word | 5 USD per page | Free of charge |
A full multilingual solution for your Drupal site
| Feature | Description |
| --- | --- |
| Translation auto-pilot | You can concentrate on building contents in your language. Our system will keep translations up-to-date. |
| Native language comment | If comments are enabled, we'll translate them for you. |
| Central management | Monitor the status of all translations from a single page. |
| Visitor contact translation | Visitors can send you private messages in their language. You will get them and reply in your language. |
Ready to begin?
Download and install ICanLocalize Translator and create your first project. You don't need to enter any payment information until you've sent the first documents to translation.
Have questions? Contact us today.