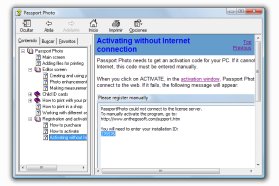 Help and Manual translation
Translate Help and Manual projects without wasting time or money. Pay only for the translation and not for technical work.
Our system allow to translate H&M projects without investing in any additional tools.
Translation Assistant handles H&M projects. It will read your help project, provide professional (human) translation and rebuild the translated help project, ready to be included in your application.
Highlights
The translated help projects are built with the exact same structure and formatting as your original project - just with translated contents.
Translators don't edit in H&M. They don't need to have or know H&M to translate your project.
Your standard H&M version is all you need. Our system handles everything.
When your help project updates, we'll detect the changes and just update the translations.
How it works
You will need to create an account in our system (free).
Use our translation software to scan your H&M project and create a translation project from it (free).
Get bids from qualified professional translators for translating your project (still free).
Select your translator(s) and deposit the payment for the work.
Your translated H&M project is built. Go back to H&M and produce the final Windows Help files.
Ready to begin?
Sign up and create your account. You don't need to enter any payment information you've selected a translator for your project.