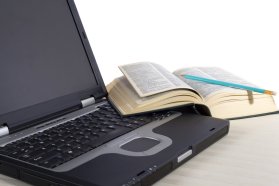 Fast Text Translation
Professionally translated text for 7 cents per word.
We're not going to ask for your name or E-Mail
What people are using it for
Our Fast Text Translation is a great solution for:
How it works
Our translation system runs in self-service mode. This means you don't need to wait for anyone to give you a quote, approve your project or attend to you. Once you submit your text it's automatically dispatched to professional translators.
Enter your text.
Select the original language and the languages to translate to.
Get a final cost and deposit your payment.
Receive a notification when the translation is complete.
Pick up your translation.
There are also advanced features to help you get the best possible translations performed:
Enter instructions for the translator along with the text to be translated.
Specify parts of the text which should not be translated (like product names, addresses, etc.).
Pricing
Cost for translating between any language pair is 7 cents(USD) / word.
Ready to begin?
To create a translation project you'll need to have an account.
It's free and takes only a few minutes (we just need your name and email address, so we can deliver your completed work).
---
Specialized text translations
If you need to translate texts that are not just letters or emails, try one of our more specialized text translation services: