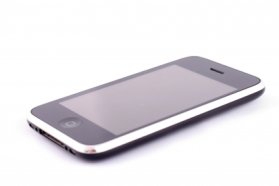 iPhone Application Localization
You can sell your iPhone app all over the world.
We'll help you do it better, faster and for less.
iPhone localization tutorial
Xcode makes it possible to localize your application to any language.
This iPhone localization guide will help you localize your iPhone application without skipping any step.
Localization for your iPhone application
First thing first. Your iPhone application itself needs to be professionally localized, and we help you do it easily.
How ICanLocalize translates iPhone resource files
We've built a system which manages localization for application resource files and adapted it for iPhone resource files.
Upload your resource file to our system.
Select which languages you need it translated to.
Deposit payment for the work.
Download the translated resource files.
Although this process is fully automated, the translation itself is still done by people - professional translators, all writing in their native languages.
During the translation, you can chat with your translator in order to clarify what different strings mean and get the best translation possible.
Your translators stay with your project. When you update the application and the translations need to update, the same translators, who know your project inside and out will handle it.
iTunes description
Prospective clients will go to iTunes and need to see your application's description in their languages.
Although it's pretty short text, translation needs to be top notch. After all, we don't want to lose clients just before the checkout.
You'll be able to get your iTunes description translated to multiple language quickly and easily. Just send the text to translation, get some coffee and come back to pick it up.
Your own website
So, you have a localized application and multilingual product description in iTunes, but where's your international marketing?
Your website, running in multiple languages, can be your global marketing machine. You'll get search traffic in different languages and new customers from all over the world.
ICanLocalize can help you create a multilingual website that works for you. Instead of slaving over translation, we'll do it all for you.
You handle the texts in your language and we'll build the all the translations.
For a list of different ways we can maintain multilingual websites, have a look at our website translation options.
---
Want to get started?
To send material to translation, you need to create an account. It's free and takes a minute.
Once your account is created, you'll be able to upload your iPhone resource file for translation, have the iTunes description translated and get started on building a multilingual website.
Need help?
We know that running a multilingual business is a complicated task. We try our best to simplify things, but it's still hard work.
If this is your first multilingual iPhone application, we recommend that you read our iPhone localization guide. It explains what you need to do in your development environment to create a multilingual application.
To speak with someone, contact us, we'll do our very best to help!