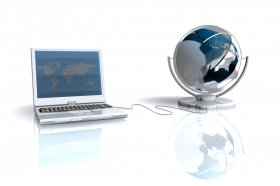 Software Localization Made Easy
Need fast, accurate and affordable translation for your application?
This solution is tailored for you.
We can translate Delphi, Java, iPhone and most other kind of software resource files.
Streamlined process handles all technical issues
Software resource files have strict formats that must be kept throught the translation. Our system will process your files, extract the texts that need to be translated (ignoring comments and labels) and build the translation dictionary. Then, translators only edit the strings that needs to be translated.
When translation is complete, the system will build your translated resource file. It will be created using the exact format and structure like your original resource file, just with translated strings.
Our system can handle Delphi, Java, iPhone and other resource file formats with different character encodings (UTF-8, UTF-16, Java Unicode).
Easy updates
When your resource file updates, just upload it again. Our system will detect the new or modified strings and will translate just them.
Ad translation
Don't want to wait until Google starts sending you foreign traffic? Advertise in all languages and get new clients the same day. While the minimal bids on English keywords might be high, the same keywords in other languages are typically much cheaper.
We can help you create effective translations for your ads - which will lead to high click through rate and sales!
---
Want to get started?
First, you'll need to create an account in our system. It's free and takes only a minute.